SALES MODULE
Sell more and get
paid faster
Automate processes and focus on customer satisfaction.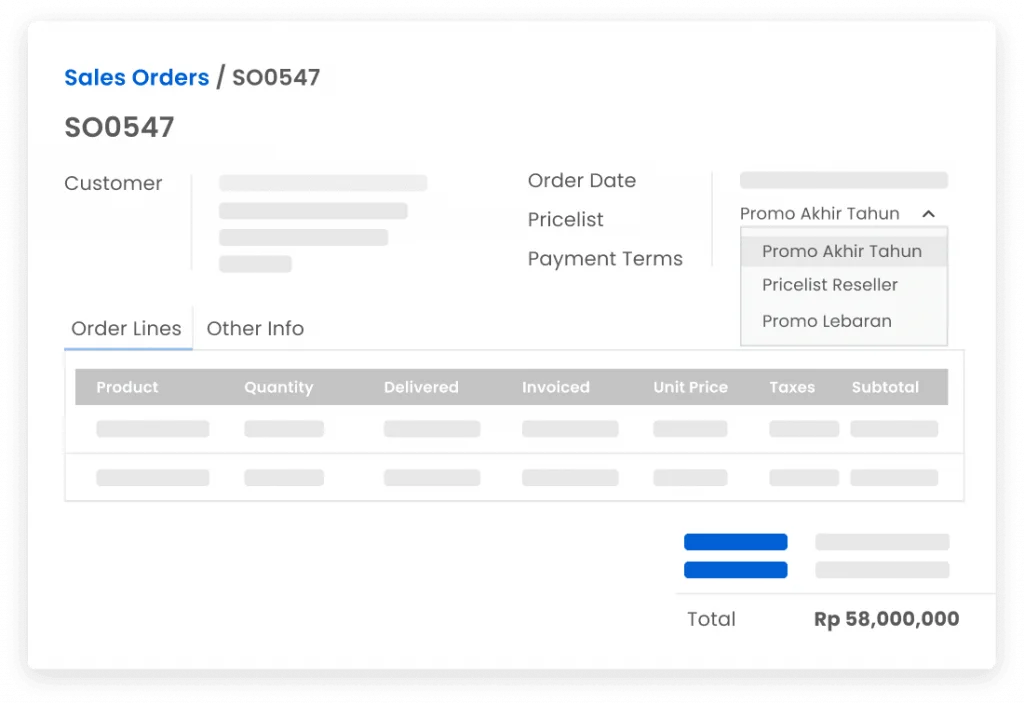 Benefits of Impact sales module
Create different price lists, discounts, promotions, coupons, and loyalty programs
Communicate effectively through automation from quotation to invoice
Monitor all transactions and gain insights for future sales strategies
Simplify processes and sell faster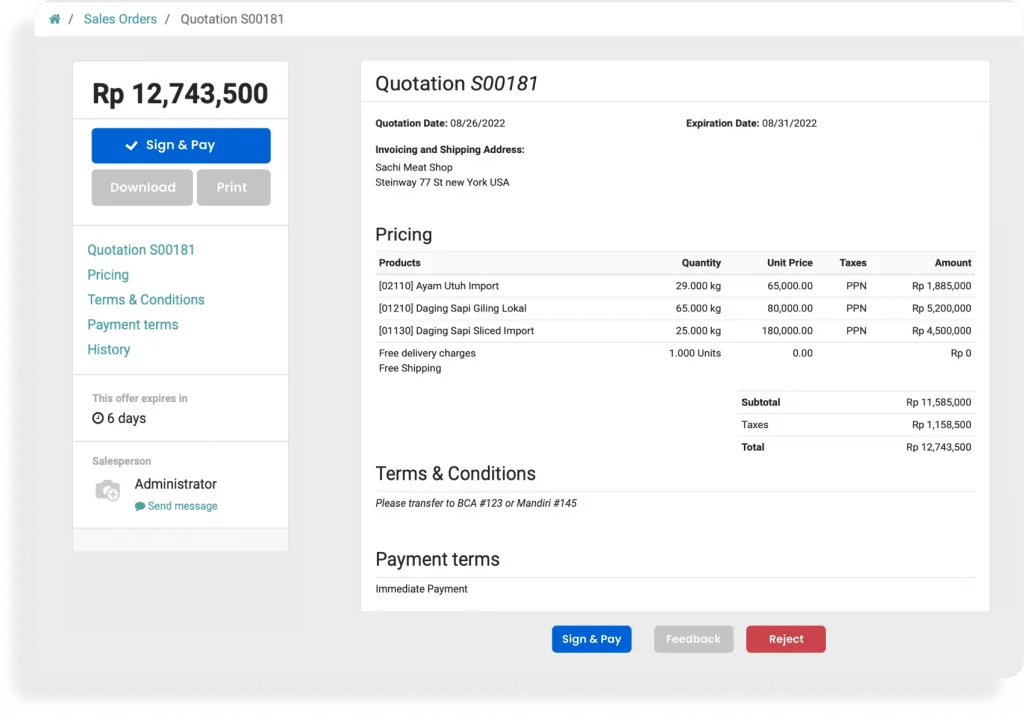 Manage the life cycle of an order
Manage quotation, sales orders, and invoices
Process quotations easily
Automatic delivery order and journal entries for confirmed sales orders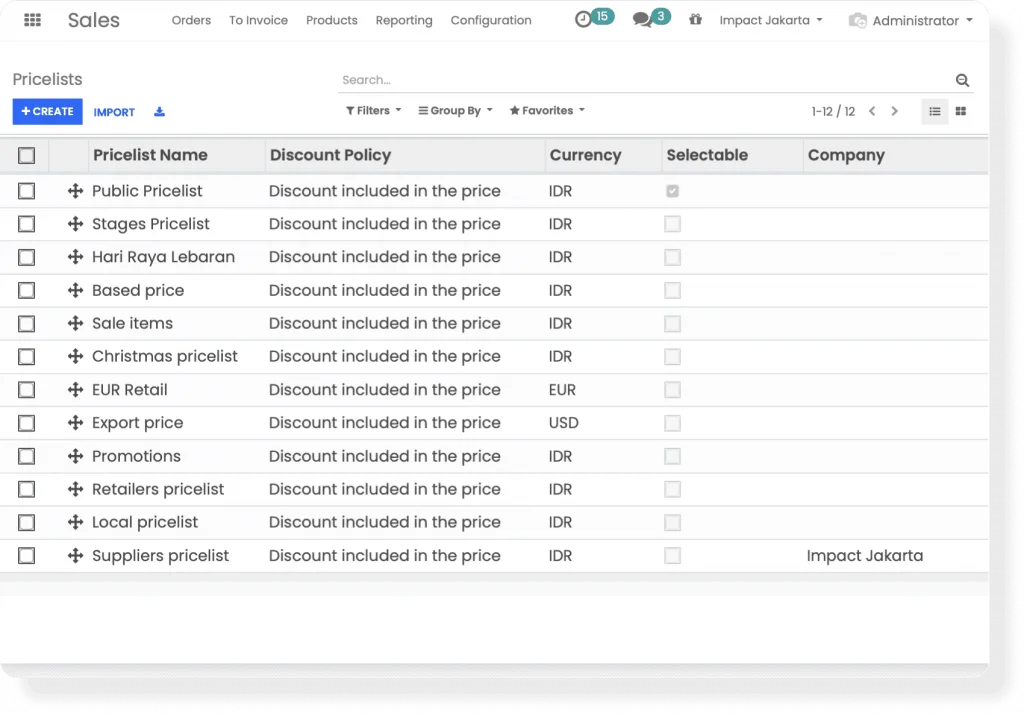 Flexible pricing strategy
Set custom price margin per customer type
Create different price lists, discounts, promotions, coupons, and loyalty programs
Adjust pricing strategy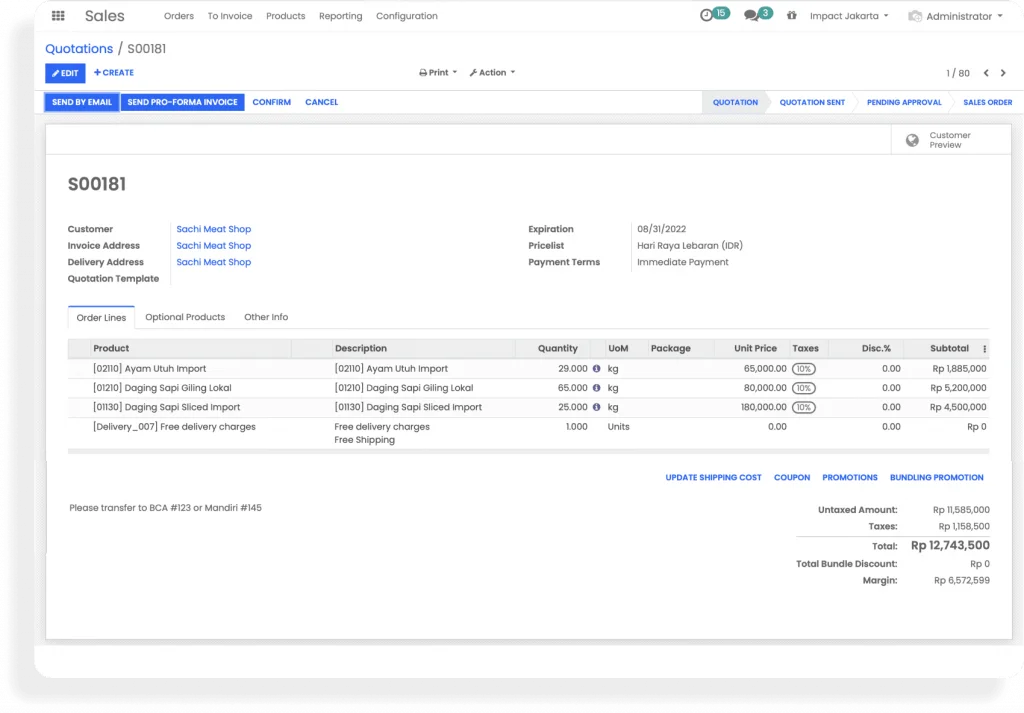 Maximize productivity across function
Communicate directly from quotations
Get custom alerts for relevant activities
Keep complete records of negotiations
What our customer have to say
One of the largest textile company in Indonesia
Impactfirst is a true huge positive impact provider for our company. Impact helped us automate our sales and inventory processes. Before, the processes used to take days or even weeks, but everything is now accurate, efficient ,effective, integrated, and real-time. After using the software, we now have access to better data. We can analyze product demand, cycle, and profitability better, allowing for better inventory forecasting. With the cost savings, we managed to promote our current staffs and hire more sales people. We appreciate Impact team for being very responsive and always giving us help when we have implementation issues.
Integrated with other ERP modules
Questions? Get in touch with us
Ask about digital transformation, ERP, or anything else.
Our consultants are ready to answer any question you have.