PURCHASING MODULE
Automate your purchasing workflow
Manage suppliers & purchase orders in one dashboard.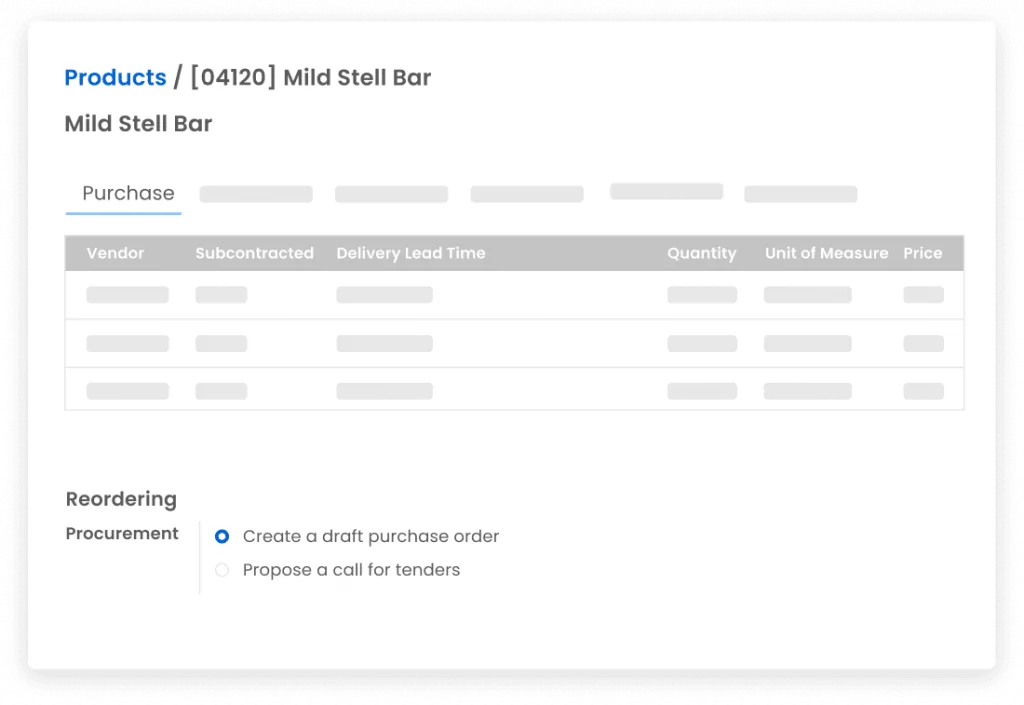 Benefits of Impact purchase module
Automate fulfillment process
Eliminate manual work, ensuring orders are fulfilled quickly and accurately
Make smart purchase decisions
Easily manage vendors' performance and terms
A better plan for your purchase
Get accurate statistics data on your purchases
Choose the best offer and send purchase orders with ease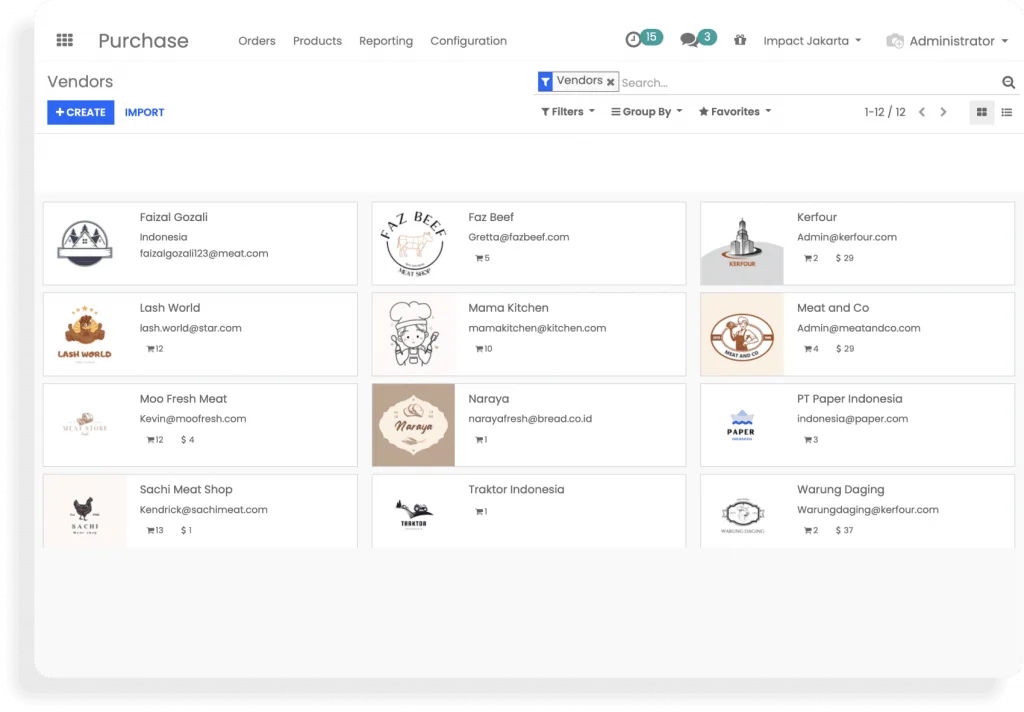 Automated purchase workflow
Prevent stockout with reordering rules and minimum stock level
Purchase Requisition, Request for Quotation, and Purchase Order
Manage multiple fulfillments from one purchase agreement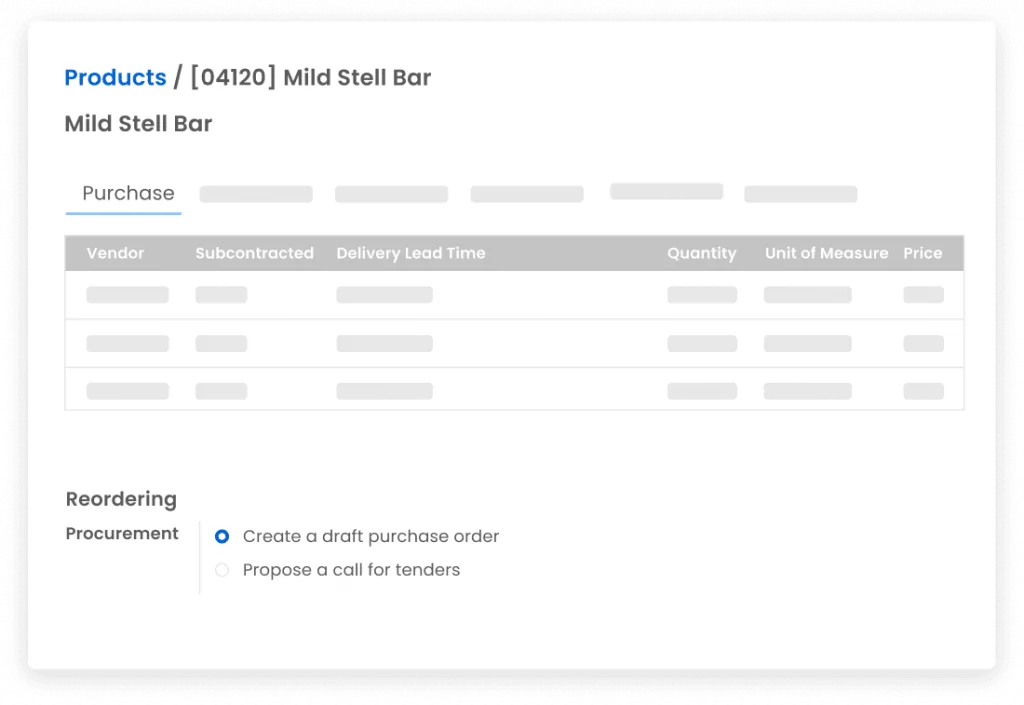 Manage vendors performance
Manage quotation requests and purchase orders
Manage vendors' terms and conditions, agreement, and currency
Keep track of vendors' delivery lead time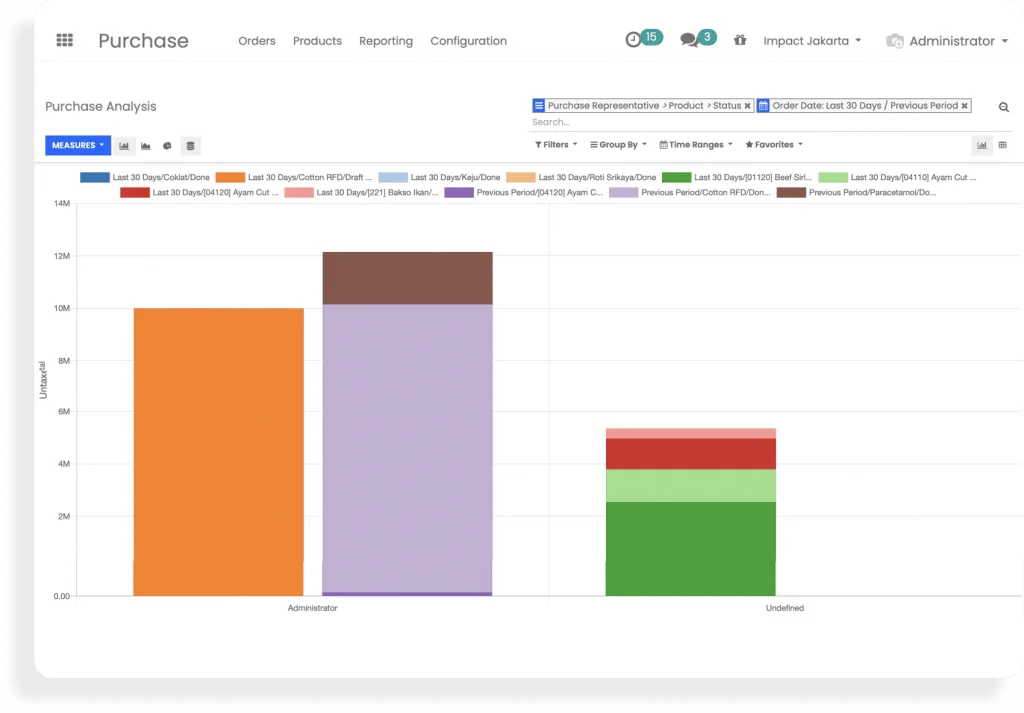 Sync workflow across the company
Manage multiple company purchases in one dashboard
Get accurate statistic on your purchase
Automated PPh 23 and PPN calculation
What our customer have to say
One of the largest textile company in Indonesia
Impactfirst is a true huge positive impact provider for our company. Impact helped us automate our sales and inventory processes. Before, the processes used to take days or even weeks, but everything is now accurate, efficient ,effective, integrated, and real-time. After using the software, we now have access to better data. We can analyze product demand, cycle, and profitability better, allowing for better inventory forecasting. With the cost savings, we managed to promote our current staffs and hire more sales people. We appreciate Impact team for being very responsive and always giving us help when we have implementation issues.
Integrated with other ERP modules
Questions? Get in touch with us
Ask about digital transformation, ERP, or anything else.
Our consultants are ready to answer any question you have.