Impact invoicing
Manage invoice digitally and get paid faster
Bill automatically based on sales orders, delivery orders, contracts, or time.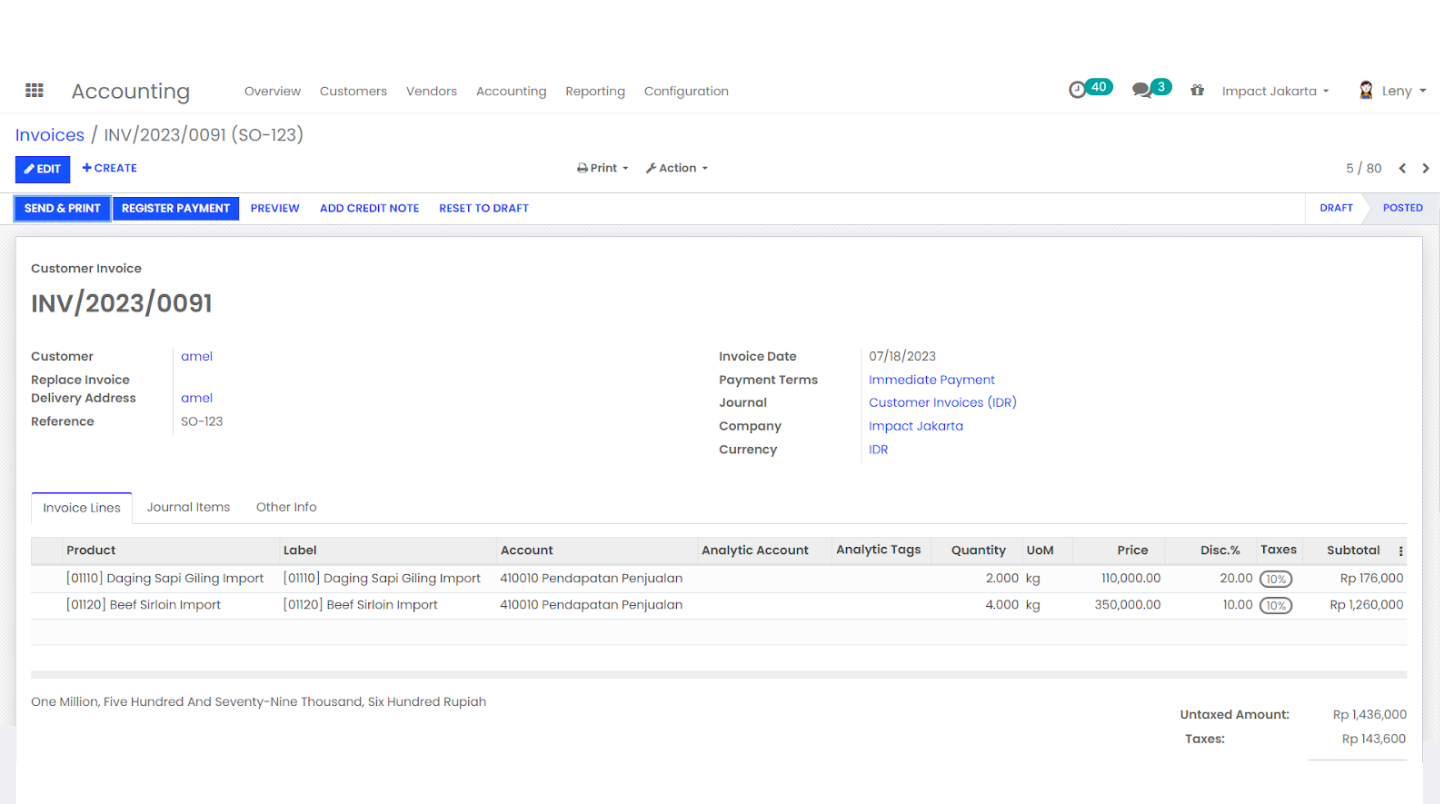 Benefits of Impact Invoicing module
More efficient process, send invoice on time, and no late payments
Track every created invoice and easily reconcile payment with bank
Simplify the accounting process by easily reconcile bank statements
Record & track transactions online
Flexible terms
Easily adjust payment terms for every need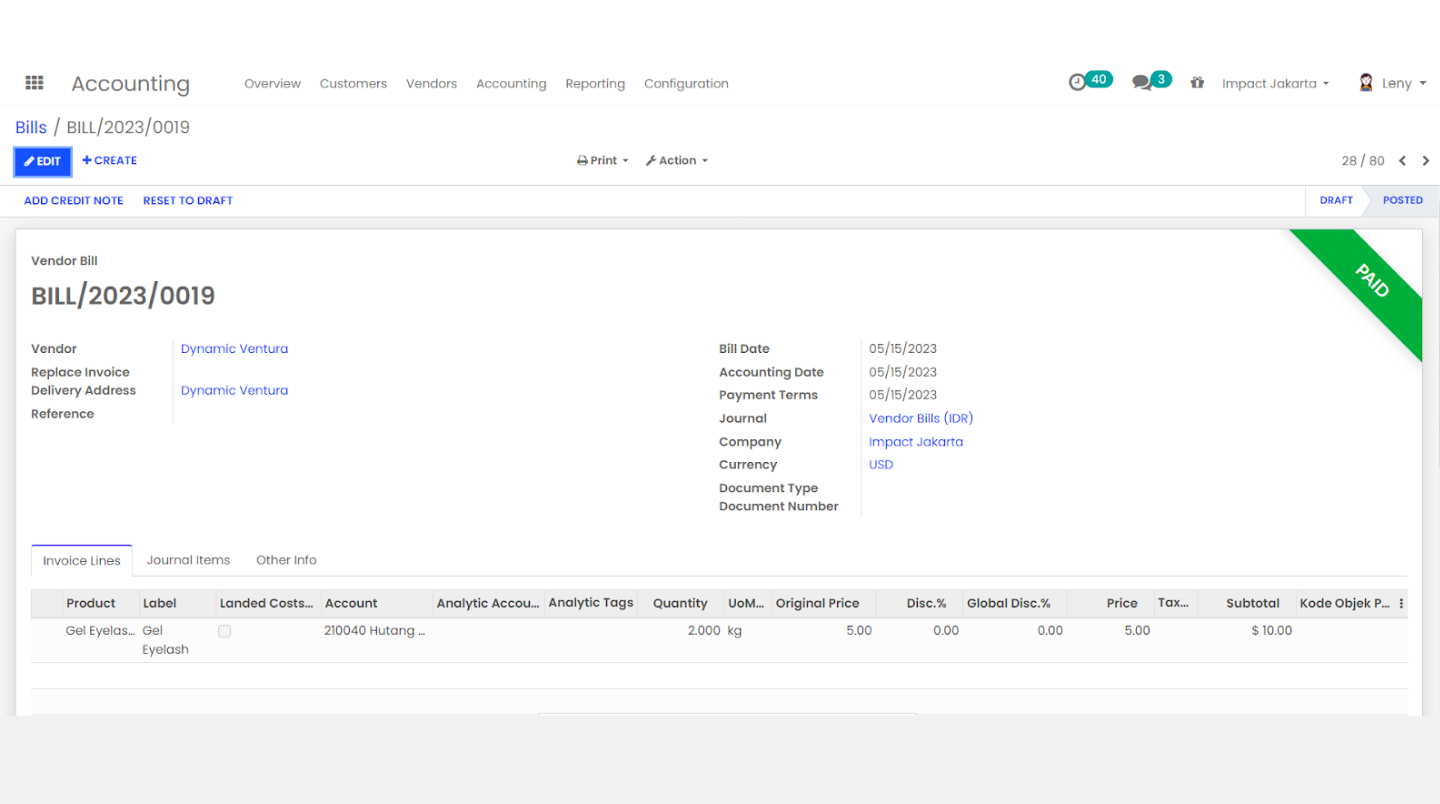 Bill automatically
Based on sales orders, delivery orders or contracts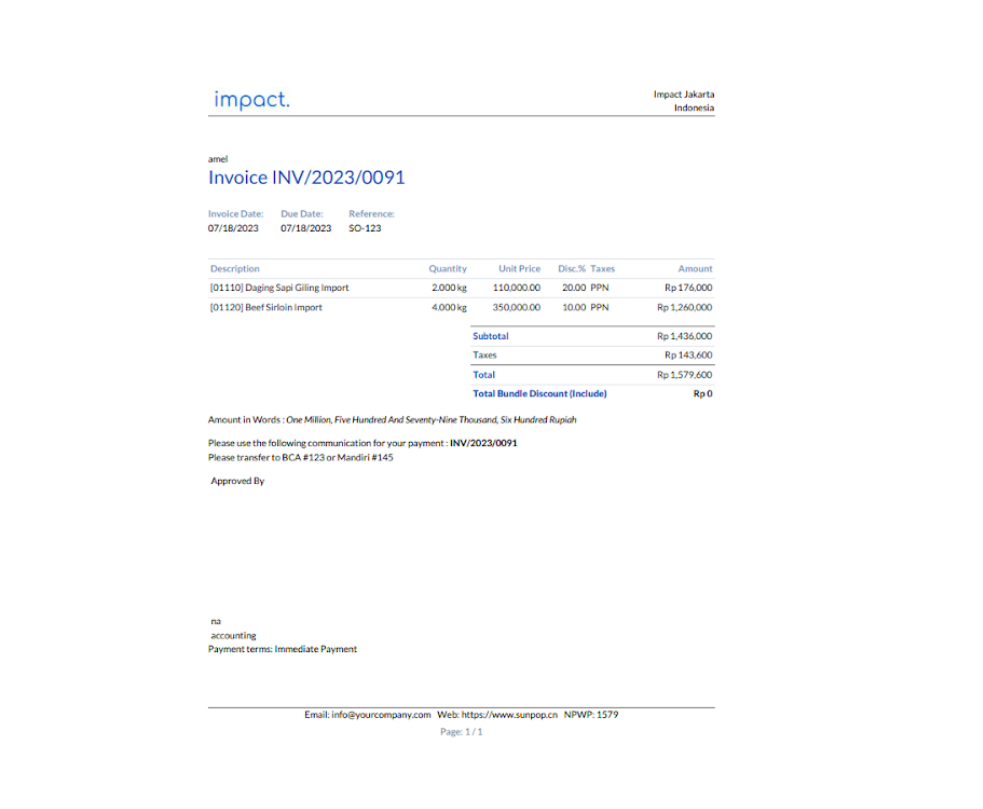 Tax invoice
Calculate tax and generate invoice from one system
What our customer have to say
One of the largest textile company in Indonesia
Impactfirst is a true huge positive impact provider for our company. Impact helped us automate our sales and inventory processes. Before, the processes used to take days or even weeks, but everything is now accurate, efficient ,effective, integrated, and real-time. After using the software, we now have access to better data. We can analyze product demand, cycle, and profitability better, allowing for better inventory forecasting. With the cost savings, we managed to promote our current staffs and hire more sales people. We appreciate Impact team for being very responsive and always giving us help when we have implementation issues.
Integrated with other ERP modules
Questions? Get in touch with us
Ask about digital transformation, ERP, or anything else.
Our consultants are ready to answer any question you have.