Impact solutions for grocery store
Optimize inventory, track sales, manage customer profiles & increase productivity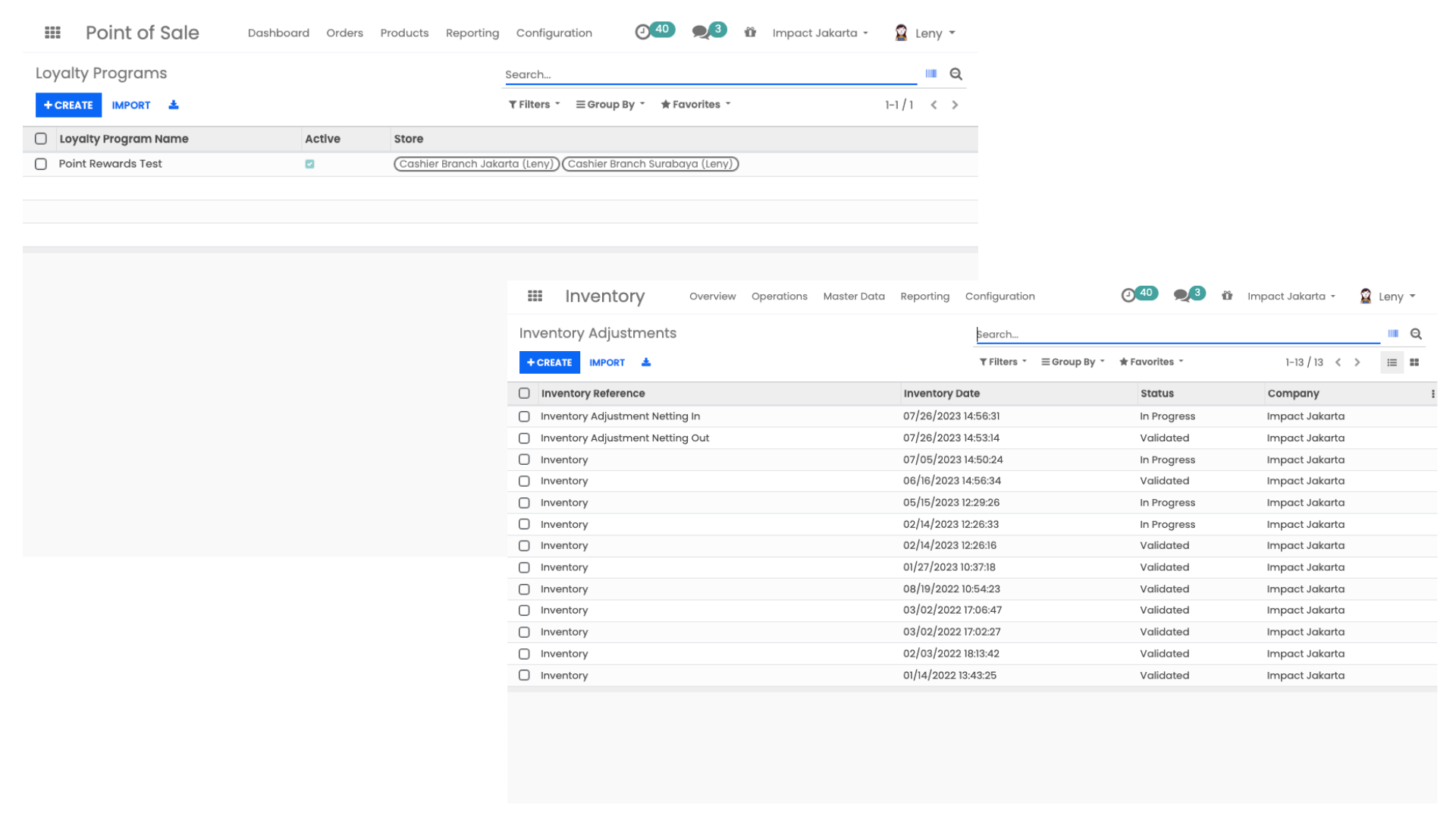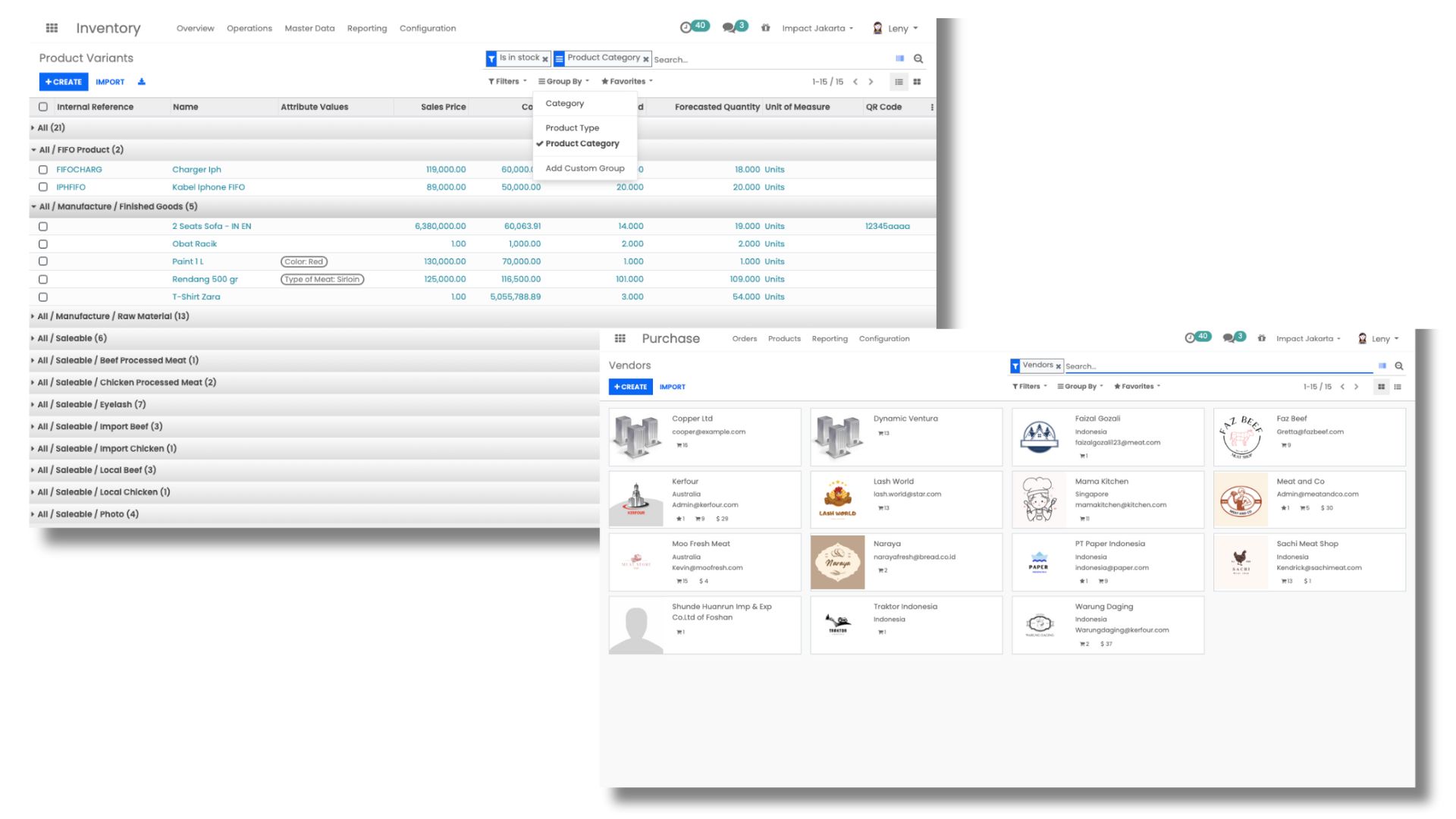 Efficiently track & manage your store's inventory in real-time
Organize products into categories, updated inventory information with barcode scanning & connect with suppliers.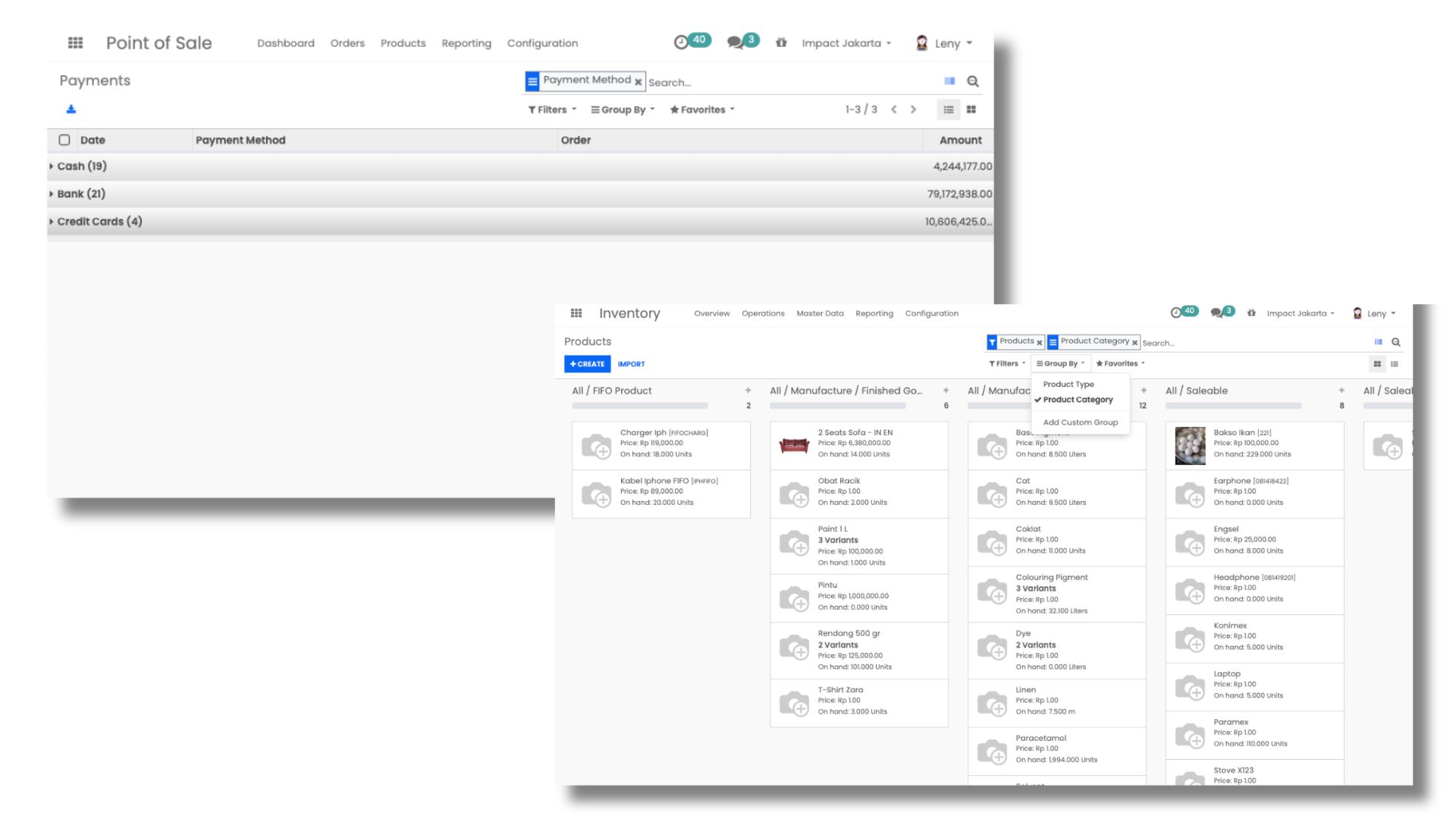 Ensure seamless transactions for efficient checkout experiences
Fast & accurate transactions, diverse payment options, product lookup, customizable receipts & inventory integration.
A complete ERP suite for grocery store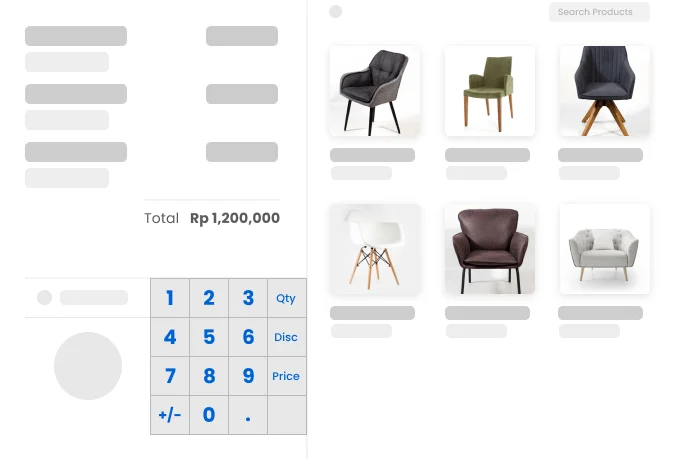 Streamline your operations and boost your profit margin
Online or offline
Compatible with any device
Loyalty programs, promotions, and discount
Integrated with other modules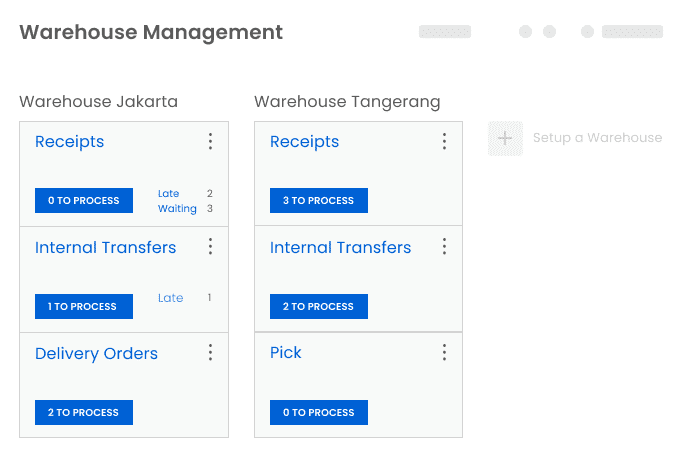 Maximize your warehouse efficiency and prevent stockouts
Track inventory movement with barcode
Automatically reorder low inventory
Analyze inventory forecasts
Integrated with other modules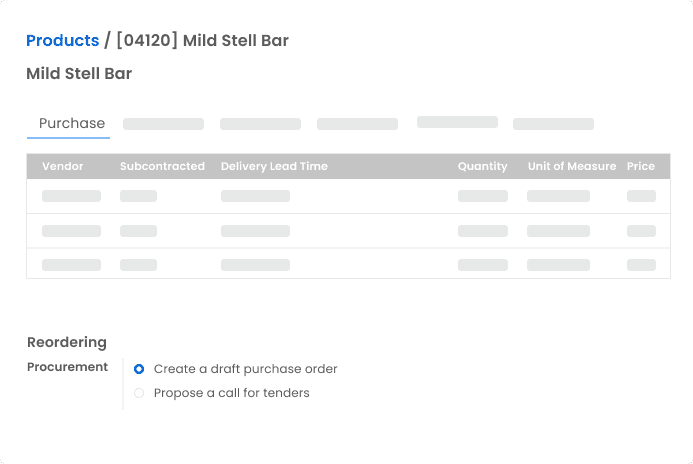 Manage suppliers and purchase orders in one place
Automate fulfillment process
Make smart purchase decisions
A better plan for your purchase
Integrated with other modules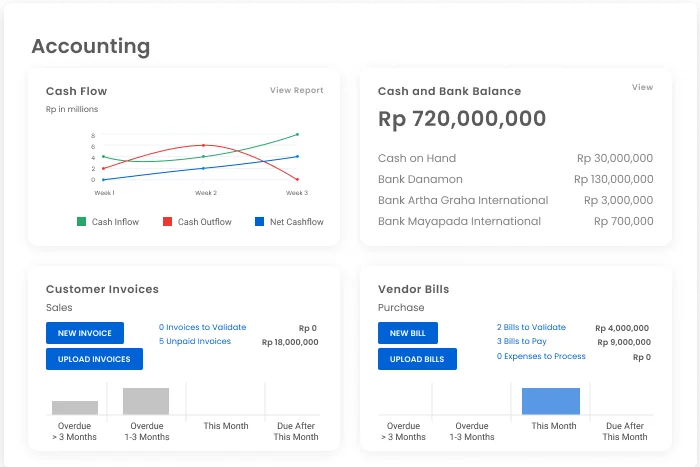 Obtain reliable information real-time and make business decisions fast
Automated journal entries
Accurate real-time reports
Multi-company and multi-currency
Integrated with other modules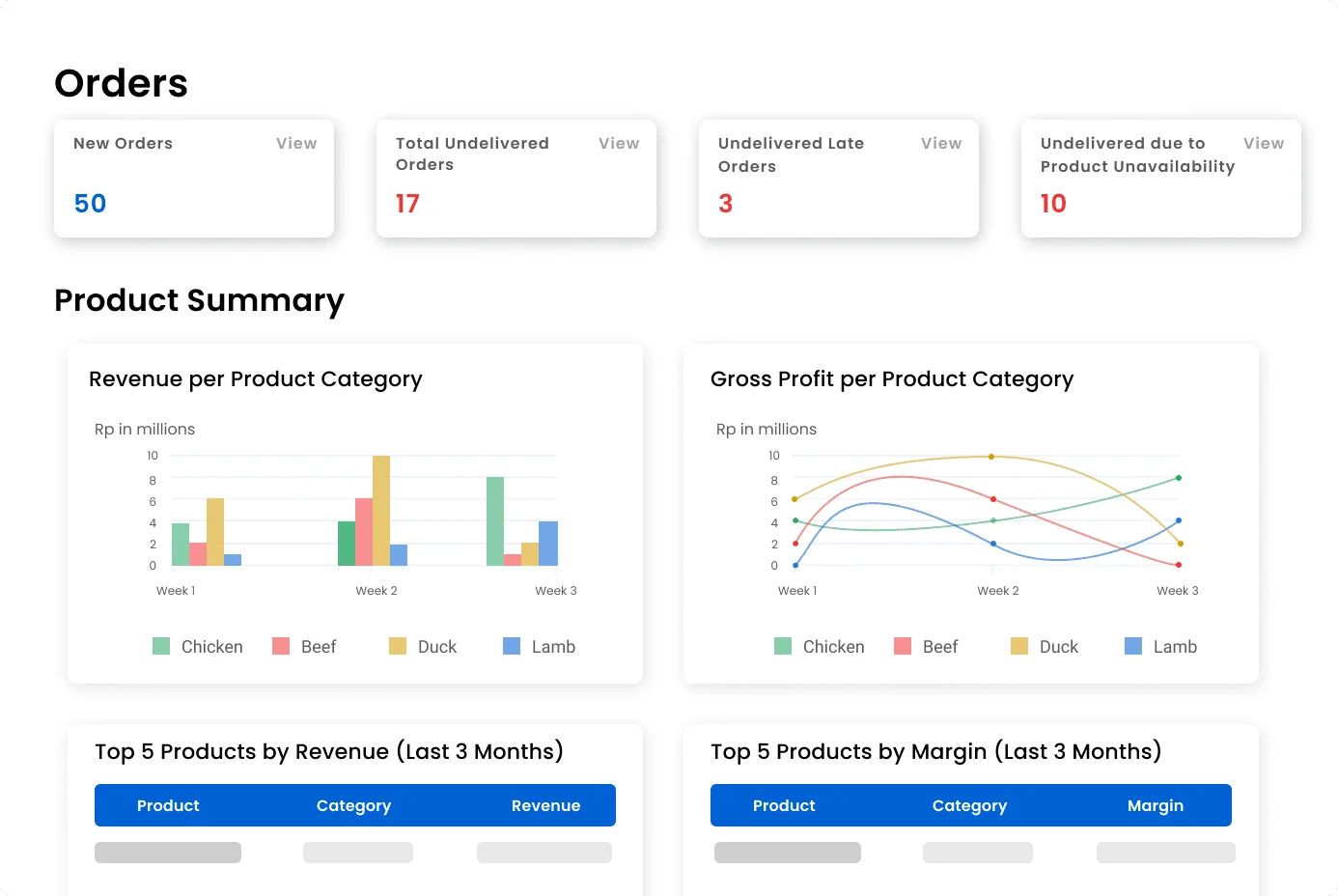 Drive more traffic to your web stores and boost your online revenue
Easily manage your site with drag & drop
Integrated with accounting and warehouse
Set a different prices for each product
Configure multiple stores on the same database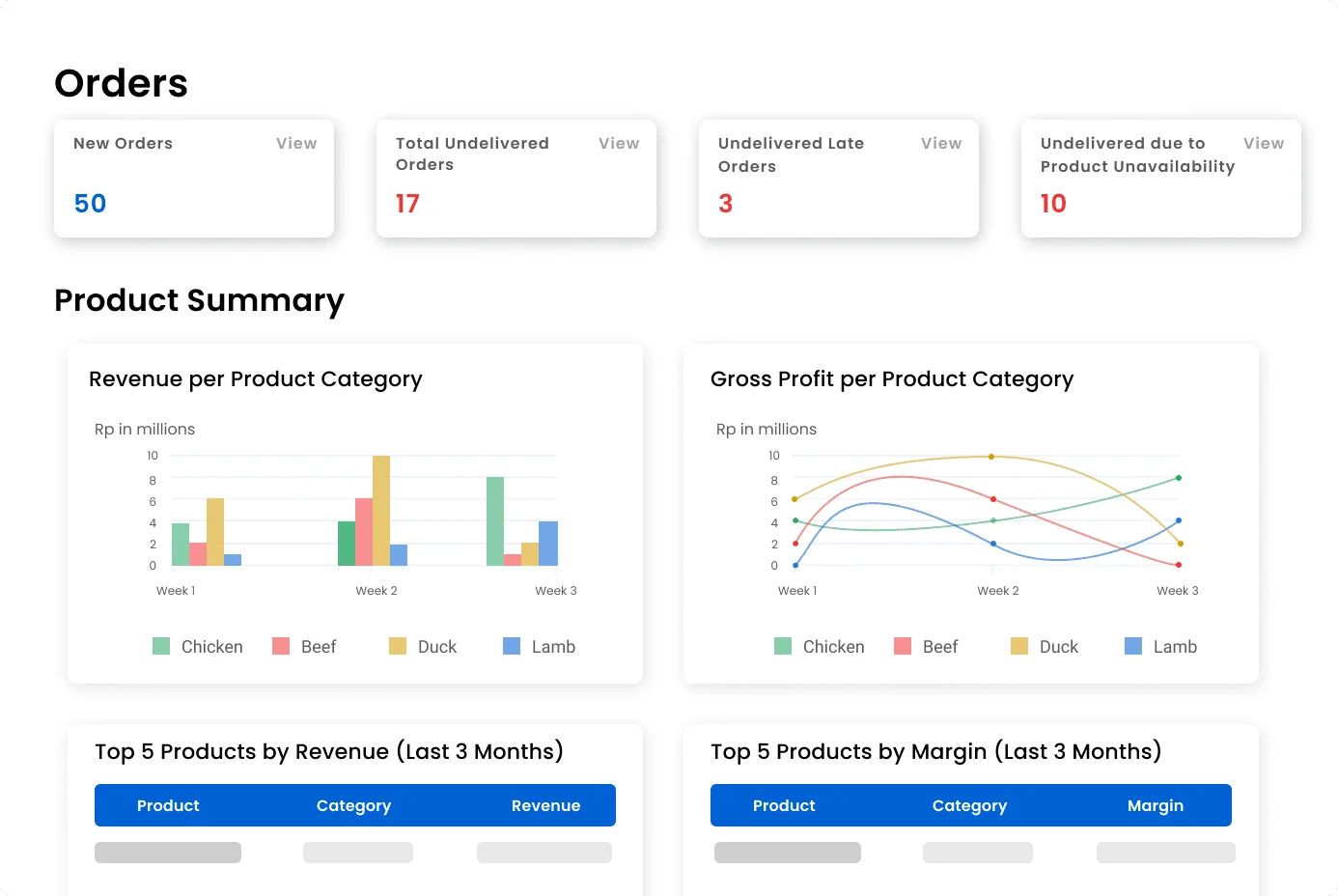 Align your business operations and boost your profit margin
Align your business operations and boost your profit margin
Real-time performance reports
Integrated with other places
Integrate with your current ecosystem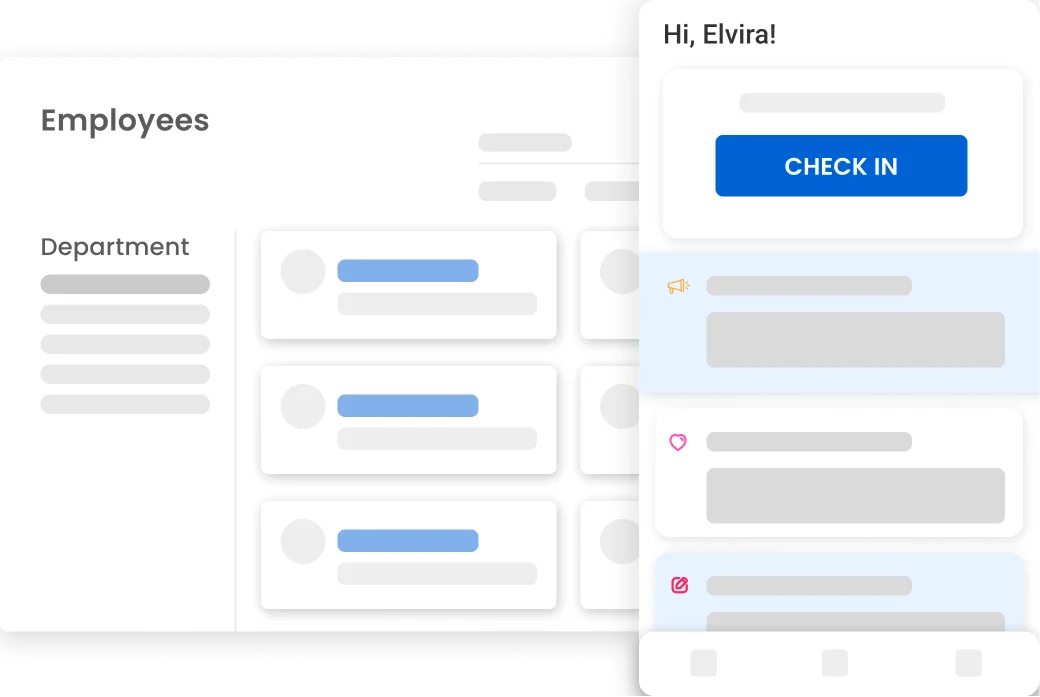 Find, develop, and retain impactful employees
Automate HR processes and payroll
Optimize recruitment and onboarding
Grow employees with e-Learning
Ensure objective performance review
Get real-time actionable insights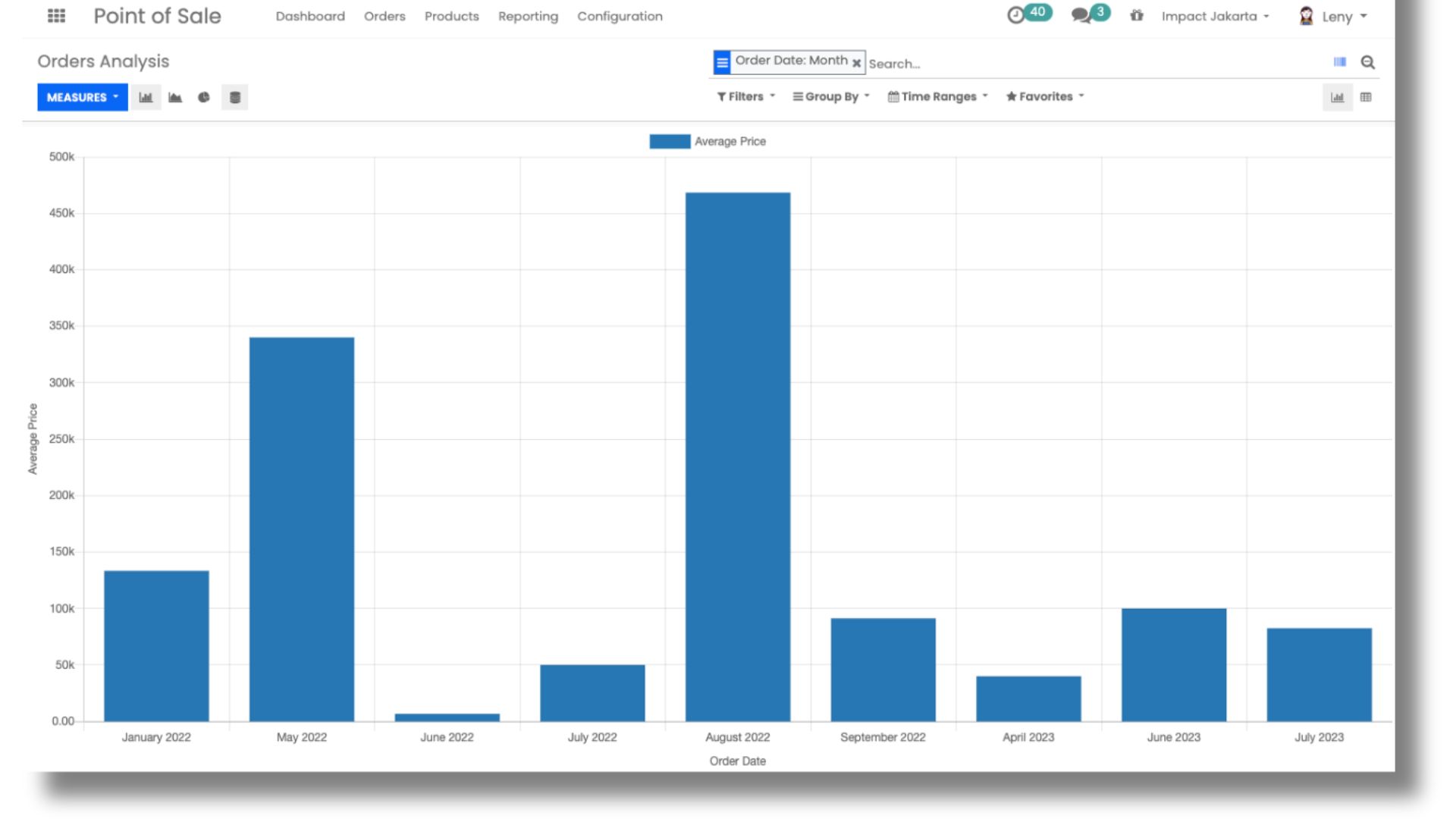 Detailed data reveals peak sales & popular items, optimizing inventory and promotions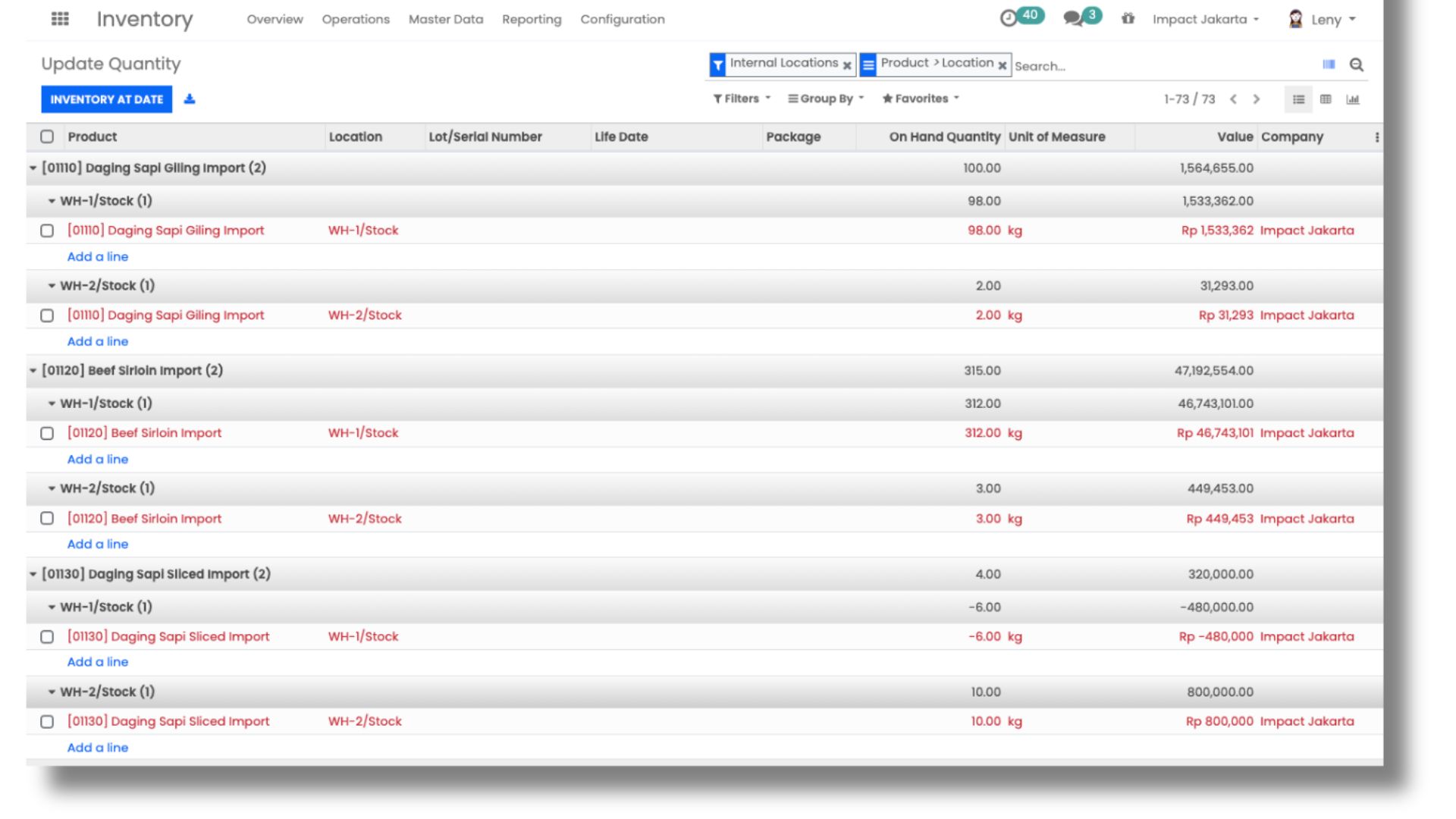 Real-time stock overview prevents wastage, ensures optimal levels & cash flow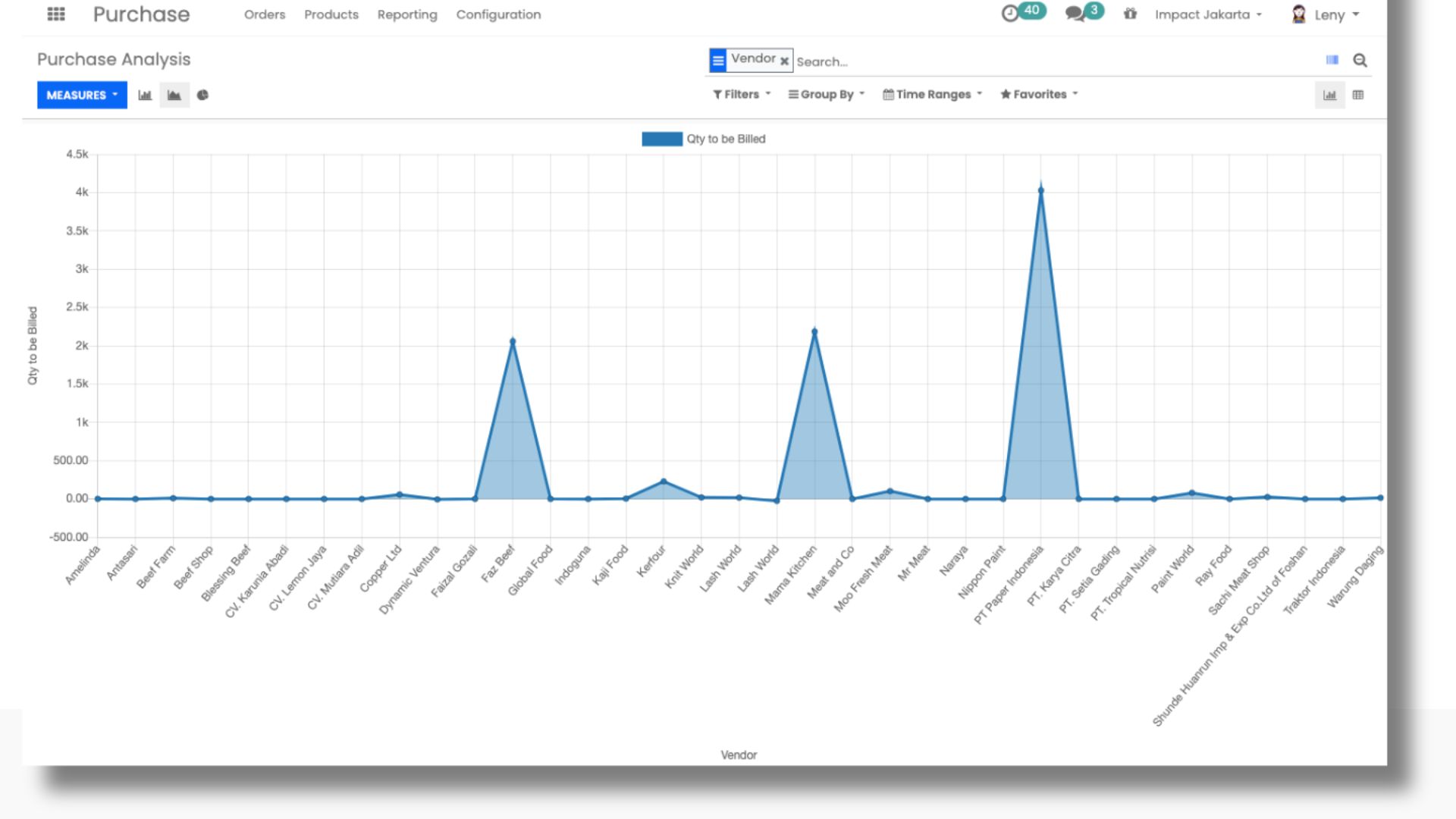 Analysis of purchasing patterns & supplier interactions for optimized supplier relationships & better deals negotiation
Flexible and scalable
Unlimited user
Multi-company
Ready-to-use yet customizable
Cloud or on-premise
Have a peace of mind
Professional implementation
Industry and transformation expertise
Dedicated consultant
Lifetime warranty and support
Better value
Pay only for what you need
No hidden fee for future upgrades
Subscribe or pay one-time
Higher ROI
What our customer have to say
One of the largest textile company in Indonesia
Impactfirst is a true huge positive impact provider for our company. Impact helped us automate our sales and inventory processes. Before, the processes used to take days or even weeks, but everything is now accurate, efficient ,effective, integrated, and real-time. After using the software, we now have access to better data. We can analyze product demand, cycle, and profitability better, allowing for better inventory forecasting. With the cost savings, we managed to promote our current staffs and hire more sales people. We appreciate Impact team for being very responsive and always giving us help when we have implementation issues.
What is the scope of ERP implementation by Impact?
We don't believe in automating broken processes, that's why we take accounting and business process optimization seriously, and we have experts to do that. Learn more about our implementation process,
– Business process assessment and optimization
– Blueprint
– Customization*
– Configuration and user access settings
– Master data and begining balance migration
– Training
– Go live support
– After implementation customer support
*if needed
Yes, we can. Our system supports multi company, multi warehouse, multi currency, multi branch, and multi language.
No, Impact is unlimited users.
Yes, Impact's system is setup in accordance with Indonesian GAAP & regulations.
Yes, Impact's system is web based and mobile so you can access it anywhere.
Subscribe to our blogs
Stay current with our latest insights.